Restaurant Hours
Friday: 4:30 PM – 9:00 PM
Saturday: Noon – 9:00 PM
Sunday: Noon -5:00 PM
Fine Dining with a Beautiful View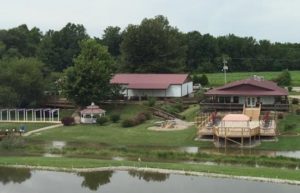 Wineaux's is a restaurant where customers can sit and enjoy great food, great wine, great service and a great view of the amazing countryside.  Jack, along with the entire staff of Wineaux's Restaurant, would like to invite you to enjoy the very best in dining experiences. Join us Friday, Saturday and or Sunday. Enjoy!
If you're interested in renting Wineaux's for a wedding, other special event, or large group meeting, contact us at 618-658-2353 for availability and pricing.
Kids meals are 1/2 size & 1/2 price.